I was very happy to take this painting on….that is when I was in the vision stage. However, when it came time to put my vision onto the canvas, everything changed. Let me just start off by saying that SHE had a lot to teach me about myself.

I am a lot like my sun sign Taurus. I have two sides. One is like the loving mother cow and the other is the stubborn persistent bull. I am usually easy going by nature and I try to get to win-win with people. That is until I am pushed into a corner. That's when you will see the bull. NO one wants to tango with a bull. This painting brought my bull side out. This stubborn, persistent and explosive side can be quite the combination. However as soon as i recognize this side, I try to get myself to the closet as fast as possible to do my venting. I hate conflict. This 'never give up' mentality can be used to help me get through some very painful lessons but it can also backfire on me. There are times I need to give up and surrender so I can receive help. Unfortunately it usually takes me a long time to surrender and ask for help.
It has taken me years of intense inner work to see that the deep conflict I experience externally, was really all coming from the inside out. Even though my path has helped me to wake up and realize this truth, I have still spent many years healing the victimhood mentality. These deep wounds lie festering in silence, until I am ready to once again dive deeper within to clean out the infection that surrounds my soul. Even though I have spent over 29 years in deep self-reflection, when the cycles of healing come around again, I often fall flat on my face, wondering how I once again have forgotten so much of what I've learned. This cycle was a big one.
I know it should have been quite obvious that it was going to take some deep feeling on my part to have the courage to raise the warrior within, after all I was painting the Spiritual Feminine Warrior. So it would stand to reason that SHE was coming to teach me things that would require my courage.
For me becoming stronger begins within, and one of the ways for me is facing myself in the mirror. I leave this healing tool for the deepest wounds and deeper healing because frankly it is so freaking scary and painful. So off to the mirror I went, with some trepidation but also with lots of denial. The mirror never lies, just like in the story of Snow White.
Layers upon layers of emotions began to release from my body as I viewed many faces in the mirror. But I knew it was time to dive within to these shadows selves and own their abandonment and their pain. My only request of my higher self was… "please be gentle." The tears kept rolling as I released cycles and cycles of pain. With each trail of tears I felt a sense of strength building inside. It takes a tremendous amount of energy to move through waves of blockages so after this type of release I take time to nurture myself. Gentle loving nurturing.
A brave heart is a gentle heart. It takes a lot of courage to face ourselves in the mirror. I mean to deeply look within through the reflection in the mirror and allow the mask to lift.
That's when we see so much more that exists within.
Here's to all who have the courage to face
Their souls in the mirror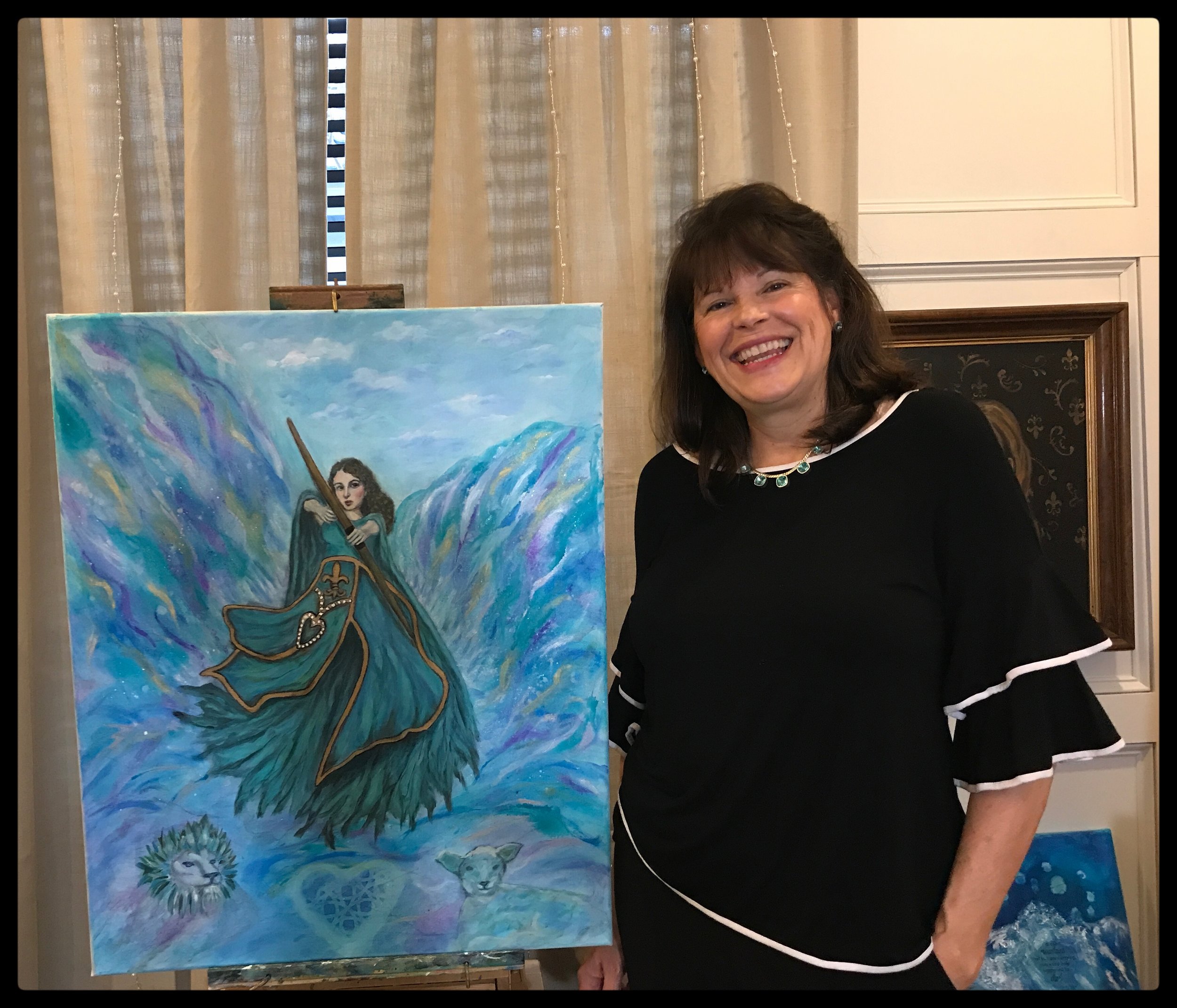 Evolve into the Woman
You Were Meant to Be.
"She who is Brave is Free."